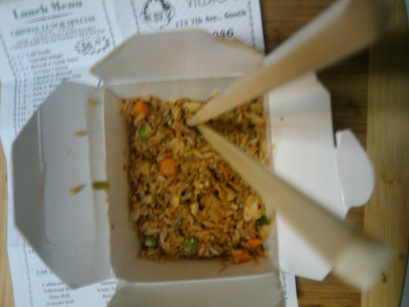 It started in the fall of 2009 when the much-loved neighborhood Chinese joint Mama Buddha closed its doors for the last time. A year later HSBC managed to replace the smell of moo shu and greasy egg rolls with the fresh scent of cold hard cash and the picnic tables with faux wood and berber carpet.

But the West Village still had the cozy (and incredibly quick) Baby Buddha on Washington Street. That is until one mysterious day in February (of all the months to lose a staple delivery spot, that is the cruelest) when they drained their fish tank, darkened the windows and sold their takeout number. Bye-bye angel wings.

And it didn't stop with egg drop soup. Sticky rice and tom yum kung were the next victims. The windows of Thai Toons on the corner of Bleecker and 8th Avenue donned a bold "For Lease" sign in the window (matching former neighbor Miracle Grill) in March and last week Kobma Thai on Hudson and West 12th was shut down by the health department for too many rat droppings under the stove.(Sure, that is pretty gross, but what is the bubonic plague compared to their bbq ribs?)
One-by-one trusted delivery menus filled West Village trash cans. What is one to do on a rainy Monday? After all, the Spotted Pig doesn't deliver.

Rumor has it that much of the staff of the Buddhas ended up in the kitchen at the mega-sized Chinese and Japanese venture Empire Szechuan on 7th Avenue. And to be fair, the 156-item menu does have -- in addition to everything else -- some pretty decent dishes, but Villagers hungry for Hunan are left wondering, will it be next?
Copyright FREEL - NBC Local Media