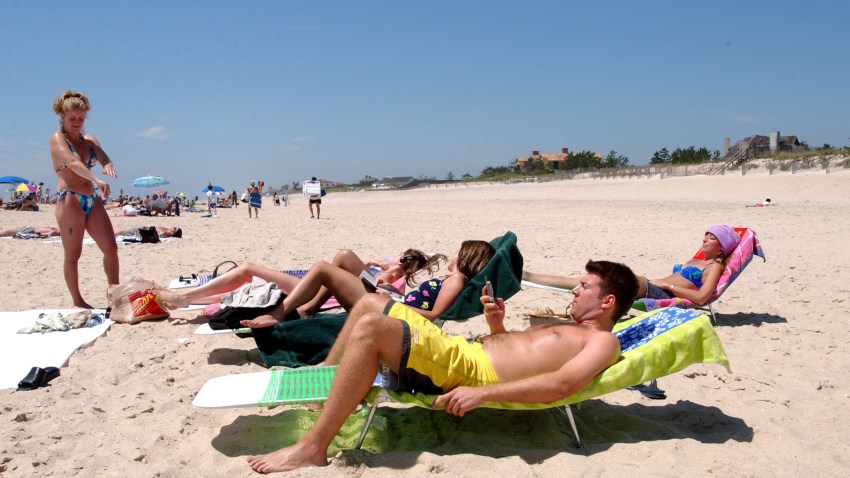 As the great summer weekend migration to eastern Long Island begins, the question on every Hamptons Jitney ticket holder's mind is where's the party at?

Black Book Magazine previews the seasonal shuffle as club owners and restaurants prepare for the big season opener this weekend.

It looks like a less clubby summer (RdV. East, Dune and Lily Pond are the only ones to unpack their velvet ropes) and Black Book warns that despite all the hype, Day & Night's ambitious party -- which reportedly includes seaplanes and jet skis -- planned for East Hampton's Three Mile Harbor is bound to be a fiasco of a different sort: appearantly party planners Derek and Daniel Koch (Ciprianis Downstairs Upstairs and last year's Day & Night Beach Club) didn't bother to read, or chose to ignore, the prominent "No Jet Skis" sign in the harbor.

But it will still be worth checking out if only to see what the "young, beautiful and carefree" do when the PD arrives. Probably, another shot of Jack.

Memory Motel, the Montauk dive hotel and bar that has stayed popular thanks to The Rolling Stones, is getting ready for a makeover. The owner, Artie Schneider, told Black Book that while 9 By Design stars Bob and Cortney Novogratz missed the bid, someone else has acquired the hotel portion of Memory and the sheets will be getting a much needed change in possibly as soon as next month.
For dinner, save the standbys like Nick & Toni's and Almond for the rest of the summer and go watch the sun set at Montauk's new Navy Beach, make reservations at the much talked about Southfork Kitchen, and eat seafood while overlooking the water at the Boathouse in Springs.

With nothing but sun in the forecast, let the race down the L.I.E begin!
Copyright FREEL - NBC Local Media