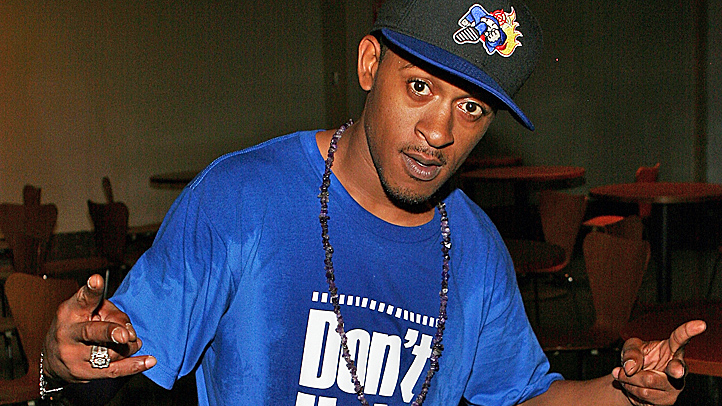 To many, Hot 97's Summer Jam, a day-long hip-hop mini-festival held in East Rutherford, NJ, represents perhaps the purest encapsulation of the genre's fickle, finicky zeitgeist, one where a buzzing performer can become a star, or where stars might make moments -- who could forget Jay-Z's Summer Jam sets, ones where he would bring out Michael Jackson or his use of the concert's Jumbotron screen to publicize the image of Prodigy of Mobb Deep in a ballet outfit?

Furthermore, Hot 97 used to be New York's hip-hop premier stage, so integral to the success of New York rappers at a time when NYC reigned supreme in hip-hop. These days, the genre is devoid of a central hub. While this certainly isn't a bad thing -- imagine the whimsical Atlanta rapper Gucci Mane taking his mush-mouthed flow into the cypher ring with, say, Pappoose, or Berkley, Calif.'s Lil B, who seemingly only truly exists on the Internet, trying to move mixtapes out of the trunk of his car. Without something around which to orbit, celestial bodies tend to follow their bliss.

This year's Summer Jam roster has the geographic diversity. Miami's Rick Ross and Atlanta's Young Jeezy join Nicki Minaj, who hails from Queens but associates with the vaguely southern Young Money label, and French Montana, the Bad Boy signee who reps The Bronx but who only found widespread success through a migration down South, as the year's biggest performers. Sure, A$AP Rocky and Fred da Godson are playing a side stage, but overall, latter-day Summer Jams feel like any rap concert that could get thrown in any region, given that show's sponsor had the budget of a small country.

Summer Jam is on Sunday night, and at $49-$170 depending on where you sit, the tickets are prohibitively expensive for many. However, mere days after the Jam is the Welcome to Brownsville concert, which functions as something of an anti-Summer Jam, featuring hard-as-nails NYC true-schoolers Smif-N-Wesson headlining along with Sean Price, the whip-smart jokester of the NYC hardcore, and Buckshot of the New York legacy group Black Moon.

The show's underbill is sneakily progressive, something that corroborates suspicions that New York rap may very well have the resurgence it so greatly desires. There's Joey Bad-$$, the high-school phenomenon who stitches words together with the proficiency of a surgeon, and Maffew Ragazino, a Brooklyn Spitter whose range is astonishing, having shined on tracks laced by DJ Clark Kent (he made the beat for Jay-Z's "Dead Presidents II" if you were keeping score at home), as well as songs with next-generation stalwarts Action Bronson and Das Racist. Finding his name tucked next to that of Joey Bad-$$'s Pro Era crew is Masta Ace, the wily veteran who for many absolutely defined the concept of "underground hip-hop" in New York.

Summer Jam 2012 will be fun. It will be a good concert experience for those who attend, and everyone will have a good time, one that would make sense in any context. But the true New York hip-hop experience lies next Thursday.

Another advantage Welcome to Brownsville has on Summer Jam? It's free.