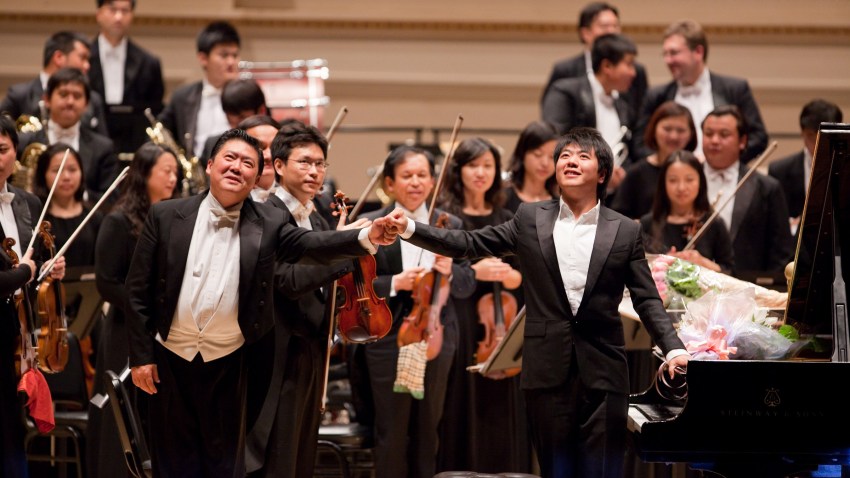 PRADA & MIU MIU
It's the most whispered about and anticipated sale of the week -- snap of a selection of the coveted Italian labels' shoes, clothing, and yes, even handbags at incredible discounts.
Saturday and Sunday, 9AM-6PM; Monday (Oct. 19) to Friday (Oct. 23), 10AM-7PM.
609 WEst 51st Street

ARCHETYPE SHOWROOM SALE
This downtown indie designer emporium is offering serious deals on brands like Lewis, Quail, Eskell, and Fremont all weekend. Friday, 10AM-7PM; Saturday, noon-5PM
676 Broadway, b/t Bond & Great Jones Sts., 2nd flr. Cash only.

ATRIUM STOREWIDE SALE
Right now, the denim-focused Soho store os offering 30 percent off all clothing, shoes, and accessories -- quite a storewide deal, if we do say so.
Through Sunday
644 Broadway

THE LIMITED POP-UP SHOP
You maybe surprised to find that the Limited isn't in Manhattan! Well, now it makes an appearance, courtesy of a pop-up shop ending this weekend. They're even reintroducing their 1984 iconic Forenza brand!
Friday, 10AM-5PM; Saturday 10AM - 8PM
134 Spring Street

JENNI KAYNE POP-UP SHOP
This L.A.-based designer has become one of the most buzzed about new talents among Hollywood starlets and fashion insiders alike. Lucky for us, she's set up a temporary location in Soho to showcase her fall/winter duds. Plus! On Fridays there are beauty nights!
Through November 30
85 Mercer Street
UPCOMING:

J.CREW
Attention shoppers, J. Crew will host its sixth sample sale November 3-6, with teasers promising sizes galore, plus footwear, bags, outerwear & cashmere. J. Crew Aficionada seems to be wishing for more clearance than sample, but either way, it's worth a lunch hour perusal at the venue on 261 W 36th Street, 2nd Floor, between 7th & 8th Avenues.