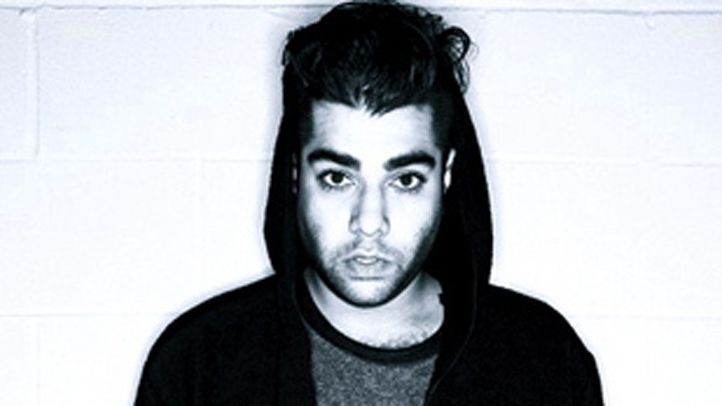 HEEMS, LE1F, Big Baby Gandhi, Meyhem Lauren, Nov. 14 at The Flat, Free
Rap crews are often a dicey proposition. For every genuine talent your favorite rapper discovers, there's like three dudes he puts on because he owes them a favor or because he got a free pizza. But Das Racist mastermind loves to mock hip-cliches too much to fall in to this one, right? Well, check out this free show from the nice folks at self-titled (disclaimer: I'm a contributor) to see whether Himanshu kept things real with the initial signees to his Greedhead label. That one of these gentleman is called "Big Baby Gandhi" is probably a good sign.
Jeff Mangum, Lee Ranaldo, Guy Picciotto, Tunde Adebimpe, John Cameron Mitchell, Janeane Garofalo, Lizz Winstead, David Rees, Nov. 15 at Le Poisson Rouge.
This event, dubbed "The People's Bailout," will benefit The Rolling Jubilee group, which seeks to offer financial relief by purchasing and then forgiving people's debts. The line-up includes many musicians and entertainers that dropped by Occupy Wall Street, and even if you're like a hardcore NRA member or something you just can't front on any line-up that features appearances from both the formerly reclusive Jeff Mangum and the actually reclusive Guy Picciotto. Maybe if we're lucky Tundy Adebimpe will join John Cameron Mitchell on "The Origin Of Love."

Sharon Van Etten, Nov. 15 at Town Hall, $25
Sharon Van Etten released one of the best albums of the year with Tramp, a point about which we have not been shy, and as such she has earned the right to have a victory party. For this Town Hall outing, Sharon will be joined by friends including Thurston Moore, Aaron Dessner of The National, John Maloney, Jenn Wasner of Wye Oak, Brad Cook of Megafaun and Peter Silberman of The Antlers. Now "Give Out" doesn't need any extra harmonies to break hearts, but with guests these good we're not complaining.
Ash, Reputante, ANML Nov. 16 at Knitting Factory Brooklyn, $18
Okay, so the soundtrack to the 1995 film Angus isn't an epochal collection the same way the soundtracks for Blade Runner or The Crow are. Sure, no one remembers the movie but back in the day new songs from Weezer and Green Day were a big deal. This was also America's first exposure to Ash, a tightly wound, exuberant group of teenagers that gave the above mentioned big guns a run for their money in the hooks department. Ash went on to make a few classics (1997 and Free All Angels are at least as good as, say, Insomniac or The Blue Album), but never got as popular as their soundtrack mates over here. (In the U.K. they headline music festivals.) So if you go to this show, and you should definitely go because it's a 20th Anniversary Deal and they will almost certainly play "Goldfinger" and it will be awesome, be prepared to hear a few British people say things like "I can't believe they're playing a venue this small!"