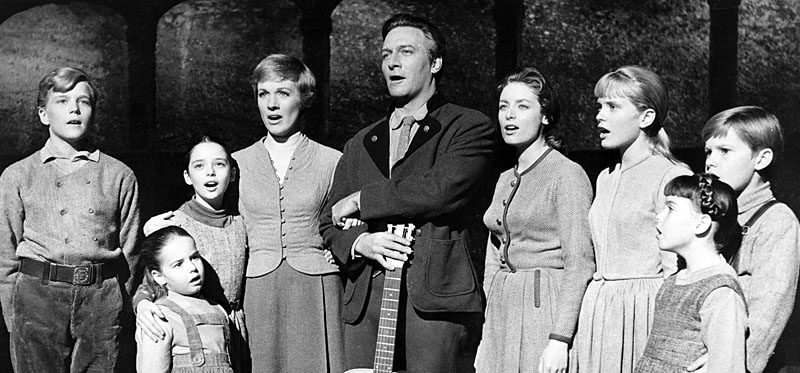 As gimmicks go, it's a really winning one: Take the iconic songs that Rodgers and Hammerstein wrote for The Sound of Music and run them through a filter of 1960s-era funk and soul.
"The Hills Are Alive" by the Brooklyn Rundfunk Orkestrata—the new brainchild of Peter Kiesewalter, the mastermind behind the Grammy-nominated opera revisionist East Village Opera Company—was originally conceived as a one-time-only live show. But in the way of truly original, fantastic creations, it caught the attention of the Rodgers and Hammerstein Organization. Not only did they grant B.R.O. unprecedented artistic license to use the songs, they also invited the band to perform for the extras on the recent "Sound of Music" DVD reissue. An album of the mashup is set to be released in early 2011.
Wednesday night, the Orkestrata brings their 14 reinterpretations to life with a seven-piece outfit at Joe's Pub—give a listen to Do-Re-Mi/ABC below, which juices Fraulein Maria's music lesson ditty with the Jackson 5's handclappy classic. And then grab yourself a ticket.
The Brooklyn Rundfunk Orkestrata's "The Hills Are Alive": Songs from the Sound of Music. 7:30PM, Wednesday December 22, Joe's Pub, 425 Lafayette Street, 212-539-8778. Tickets are $25, available here.