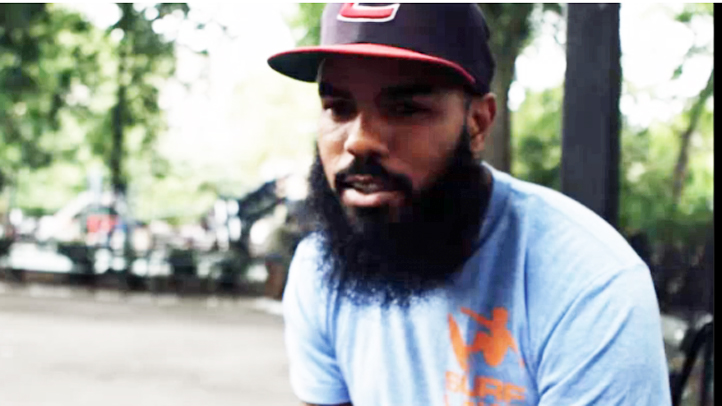 When we first sat down with Stalley, the Queens-by-Ohio rapper with the boisterous beard, we found a thoughtful and humble young dude making some of our favorite laid-back raps of the year. Shortly after dropping his debut LP, Lincoln Way Nights, Stalley was picked up by Maybach Music group.
Because of Stalley's background as a genuine baller (he played opposite LeBron James in his youth) we expected a little crossover (no pun, etc) with the sport and his raps. But today, we're seeing two basketball-themed vids from Stalley.
The first is for "Larry Bird," a pretty glaring b-ball reference. It's a collaborative track with producer Ski Beatz from his 24 Hour Karate School Part 2.
The second is a little harder to catch. It's an official video from Nike, featuring the L.A. Laker Lamar Odom, taking a little tour of his home borough of Queens, over Stalley's track "Born to Win."
Stalley's doing it so right right now. (Via Nah Right)