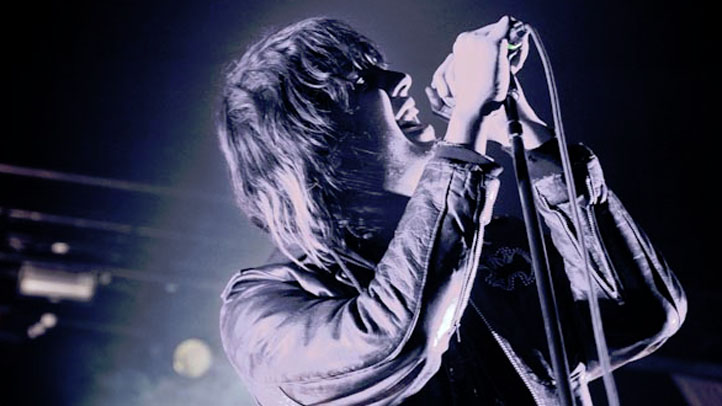 For those of you who don't know Jools Holland, he is a bit of an institution in the British music scene. His show fittingly titled Later… with Jools Holland has been on the air for nearly 20 years on BBC 2 and has played host to a variety of artists both big and small.
On this week's episode, Holland invited New York's favorite rock sons, The Strokes, to perform on the Tuesday night live portion of the program. The band played "Under the Cover of Darkness" and "Taken For a Fool" from their fourth and latest release Angles.
The performance is part of a two-stop promo tour that had The Strokes in the UK on Tuesday and in France tomorrow for a taping of the nightly news and talk show "Le Grande Journal."
The gentlemen return stateside for a couple of dates in California before a headline slot at the nearly sold out Bonnaroo festival in Manchester, Tenn., on June 6.

They will spend most of the summer bouncing around the globe stopping at various festivals before performing at Alpine Valley Music Theatre in East Troy, Wis., as part of Pearl Jam's 20th Anniversary celebration on Labor Day weekend.
Unfortunately, The Strokes have yet to schedule any New York performances since their epic concert at Madison Square Garden in early April.
"Under the Cover of Darkness"
"Taken For A Fool"