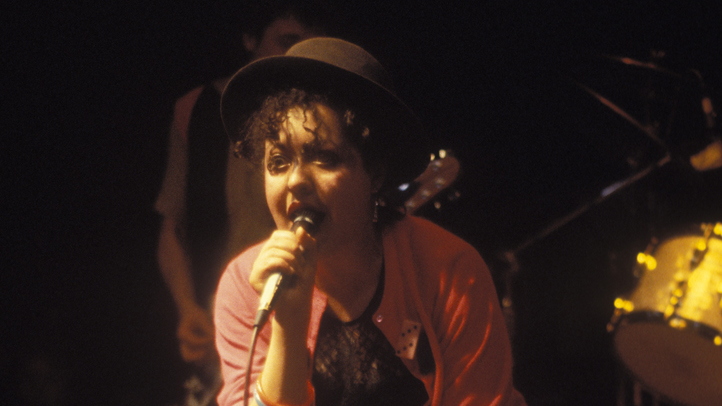 The late Poly Styrene always had a way of identifying with the marginalized. Whether as the front woman for the proto-feminist punk band X-Ray Spex or as a cultural commentator at large, she always had a strong and sensitive point of view and a strong platform for it.
In a video for the second single off her sadly now-posthumous album, Generation Indigo, Styrene pays tribute to the late Michael Jackson in this track called "Ghoulish." She was inspired by the intense media coverage of Jackson around the time of his death in 2009.
"There were all these pictures of him, and the nose had fallen off, and the white face, and the ghoulishness," she said in a YouTube interview before her death in April. "But then I just wanted to say, 'I see through that. I see through that, he was probably quite a nice guy.'"
Featuring a grip of failed Jackson impersonators, the video now acts as a double tribute. Since Styrene's death from cancer in April, the video was reworked to shine a tribute to the punk forerunner. The Jackson-acolytes spell out "We <3 Poly" at the end of the piece.