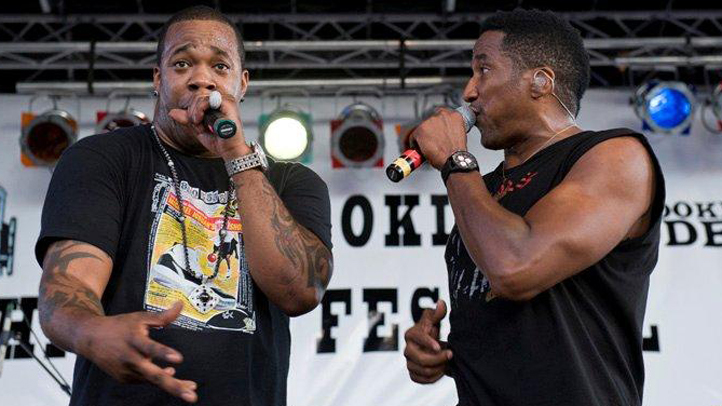 Brooklyn Bodega has been rolling out the media from last weekend's Brooklyn Hip-Hop Festival. Yesterday, we hooked you up with the Kanye cameo. And today, we're presenting the Busta Rhymes-Q-Tip collabo that left us all so amped.
Busta hits the stage with an explosion, looking somewhat ripped without those trademark dreads, all Flip-Mode fervor with enough energy to get him right into the lickity-split cadence that's become his hallmark. So far, this is the one to see.

Where Q-Tip might have seemed a little ancillary to Kanye in the last video that dropped, this is nothing short of a refined pairing.They open with a wildly manic take on A Tribe Called Quest's classic single "Scenario," both Busta and Tip in just absolutely stellar form. When they move on to Busta's lightning verse on Chris Brown's "Look At Me Now," Tip barely needs to play the hypeman he showed so much of to Kanye the other day. The BFFs closed with the Tribe kiler, "Oh My God."
BHF '11 - Q-Tip X Busta Rhymes from BrooklynBodegaTV on Vimeo.