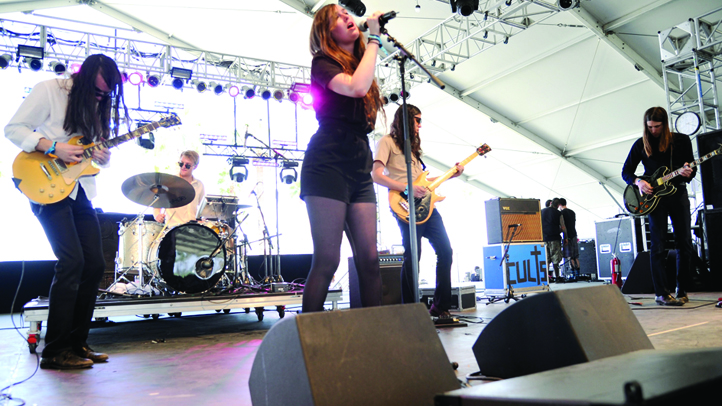 Brooklyn's Cults are supposedly the indie-darling poster children of the summer -- a delightfully quirky couple making some heartfelt and shimmery jams (as evidenced on their upcoming self-tited LP).

But as this clip brought to us by 4Eyes and Bowlegs out of the UK (and via Gorilla Vs. Bear) shows, there's a sinister side to these cats that only comes through now and then on record. It's ever-pervasive on this clip of the band doing a chilled out "The Curse." Check it below.
Cults - 'The Curse' from Bowlegs on Vimeo.
Bowlegs previously brought us clips from the likes of New York's The Antlers as well as Psychedelic Horseshit. Though they've not been at it for long, these video-makers are obviously tied into something special -- and pretty damn good at what they do.
I just want more Cults. Their LP drops proper a week from today and they play Music Hall of Williamsburg on that Thursday, June 9.