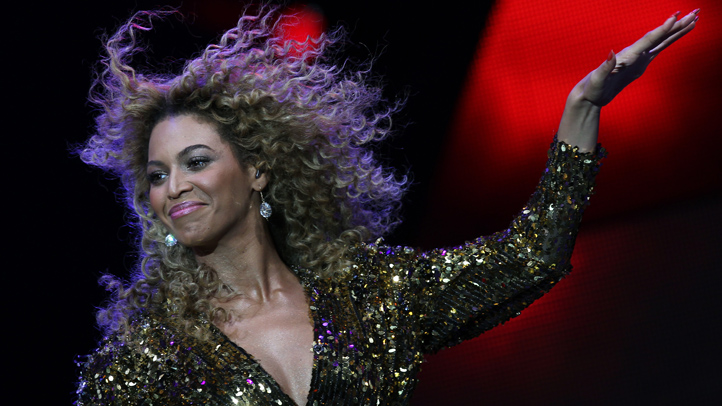 Beyonce became the first woman ever in the history of anything to headline the Glastonbury festival Sunday night, and without doubt she lived up to that pedigree. Who cares if she wanted to be carried across incidental mud at the gigantic South Britain festival? It's not like Ms. Knowles is one to wear wellies.
Her opening statement of "Crazy In Love" blew the roof off -- watch it here. But the real reason I'm posting this is because, at around the 3-minute mark, she and her band do a full 10 seconds of DJ Kool's "Let Me Clear My Throat."
What an awesome shout out, amirite? Sure, it's not exactly the same without Biz Markie, but there's something so humble about B taking such a hip-hop dance-floor classic to such a vast scale. And really, what a scale it is. Am I alone in thinking there needs to be more flag waving at American festivals?
Oh, Beyonce also did a Destiny's Child/Lady Gaga medley, if that's your bag (via CoS).