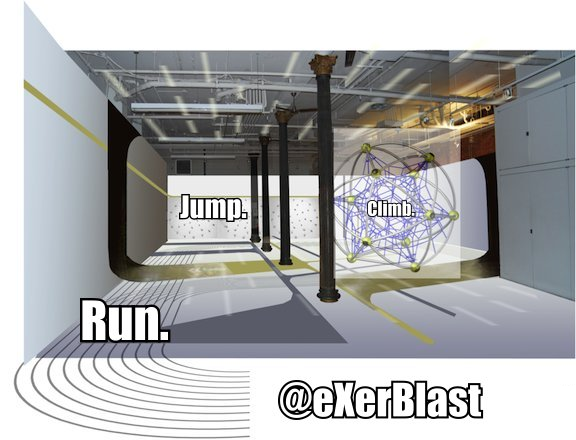 Call it a video-game powered gym for kids: the new Exerblast center in Tribeca aims to make healthy living and exercise fun for children in an age where childhood obesity has become an American epidemic.
The website says Exerblast "is dedicated to being the pre-eminent provider of fitness to children and their families by offering interactive, research-based exercise programs that entertain the participants as they play their way to better health."
There's an obstacle course and rotating climbing walls built into the two-floor, 6,400-square foot center, according to DNA Info. Kids strap on iPods that monitor their steps, as well as their heart rate and number of calories burned, and do a series of avatar-led exercises.
The CEO of Exerblast, Don Sunderland, tells DNA Info, "If what's driving the sedentary nature of kids is the computer, what if we used the power of that gaming paradigm to get kids back into the 3-D world?"
"Exercise should be fun," he added. "It should be play."
A session at Exerblast costs $25, and a year-long membership consisting of nine visits per month is $1,667.
RELATED: Virtual Workout Partners Are Better Motivators: Study