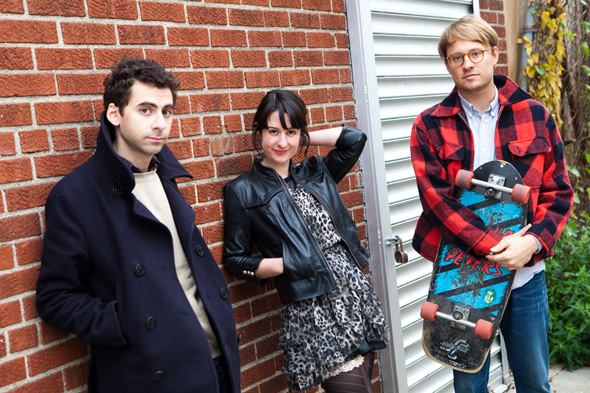 As we all await news on when exactly this supposed "Arrested Development" movie will come along, New York indie-pop group Hospitality have lived up to their name and taken it upon themselves to meet all your Alia Shawkat needs.
Maeby Fünke herself, along with Videogum blogger Gabe Delahaye, show up in the group's video for "Friends of Friends."
It's entirely possible that by the end of the clip, you'll want to marry her. "Friends" was directed by Scott Jacobson, who has previously done stellar work for Superchunk and The National. We have the video below.
"Friends" is the first single from Hospitality's self-titled debut, which will be out via Merge Records next week.
If this song intrigues you, and if you like things that are catchy and sweet it very well might, you can check them out on WNYC's Soundcheck this Friday at 2 p.m. Should any or all of this Hospitality onslaught win you over, do know that they are playing Glasslands on Feb. 3 and Bowery Ballroom on March 3.