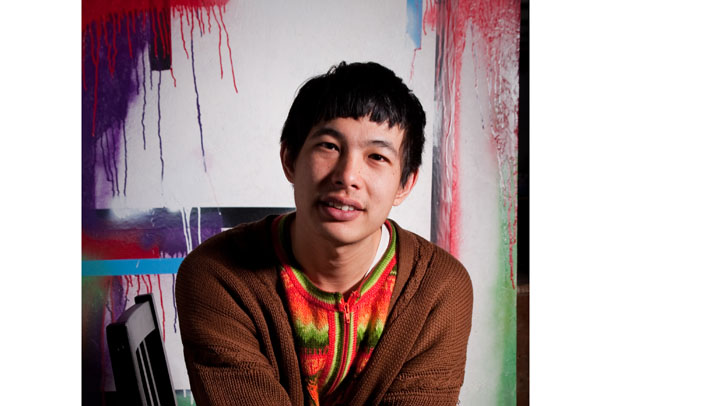 Heady sound manipulator Dustin Wong has released the video for "Diagonally Talking Echoes," the first single from the former Ponytail auteur's upcoming sophomore album.
Dreams Say, View, Create, Shadow Leads will be out on Feb. 21 via Thrill Jockey.
You can check out the video below, along with some of his tour dates. Wong previously told Nonstop Sound that Dreams has "more layers than the last album, and my tools are explored more in depth" than his previous work.
Wong has spent a lot of time mining his brain for oddly pretty sounds. Now he wants into yours. If so inclined, drop by his Soundcloud page and either post a written or recorded description of your dreams.
As part of his "Say Your Dream, Create a Sound" project, he will create an original piece of music inspired by the dreams and using their description. He will then post these recordings in the run-up to Shadow.
Now, please excuse us, as we have to wrap up this story and go tell Wong about that time we had a dream that we went to Bed, Bath and Beyond with David Cross. (True story.)
Tour dates: