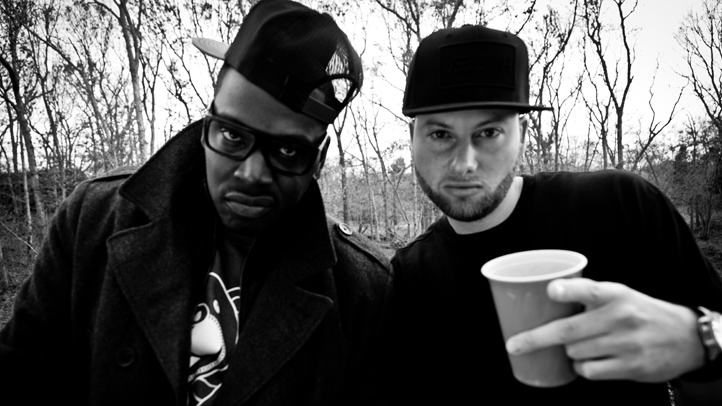 Back in July, Nonstop Sound introduced you to Fresh Vetz, the Long Island-bred duo of Dashah and DJ Pause. The two are back with a video for "Move The Crowd," the first single from their new album Fresh 2 Def, which is out today. We have that for you below.
"The video shoot was truly amazing! Big shout out to 'Spicys' in Riverhead for allowing us to use their spot, that meant a lot," Dashah tells Nonstop. "It was like a huge reunion; a lot of people I started with is in that video, from my brother Chilo to Cozi Nice to my man Luck Kennedy. These are people are I started with back in the day, so having them be a part of this video was an honor."
Fresh Vets are Nas-, Wu-Tang- and DJ Premier-worshiping East Coast classicists to their core, and it's easy to picture them sweating over the tracks for Fresh for months, constantly asking each other if the material truly felt boom-bap enough for inclusion on Def. The work seems to have paid off.
"It's been a long journey, but a fun one. We've seen a lot of support from people with this 'Move The Crowd' song. I think mainly because it's a real hip-hop joint with a nice feel to it, some dope rhymes over a sick DJ Pause beat," says Dashah. "Peter Rosenberg from Hot 97 has played it, [and so has] DJ Premier from 'Live from Headqcourterz,' DJ Eclipse from 'The Halftime Show' and more. It's really a blessing to see the fruits of our labor."