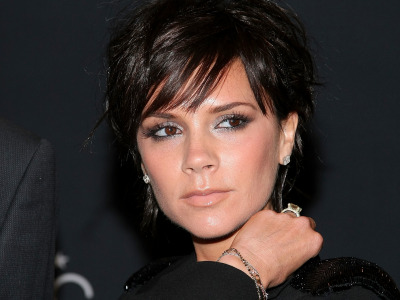 Victoria Beckham's dresses are in even higher demand than we'd thought: A thief stole a whopping 75 dresses at knife-point over the weekend.
The dresses in question were scheduled to be delivered to a Neiman Marcus here in the States when they were stolen right after a driver had picked them up in west London. According to Vogue UK, the driver who was held up at knife-point for the precious dresses wasn't hurt, but "was left bruised and shaken following the attack."
A source also told the Daily Mail that the operation was not the work of amateurs: "This operation was meticulously planned. The thieves must feel they can make a fortune selling the collection on the black market."
Well, it's true that Beckham's dresses are quite costly -- they run $1795-$2555 on Net-a-Porter -- but it also seems a bit intense to steal her dresses in particular, considering it's such a relatively new line (Beckham only started doing dresses this past year).