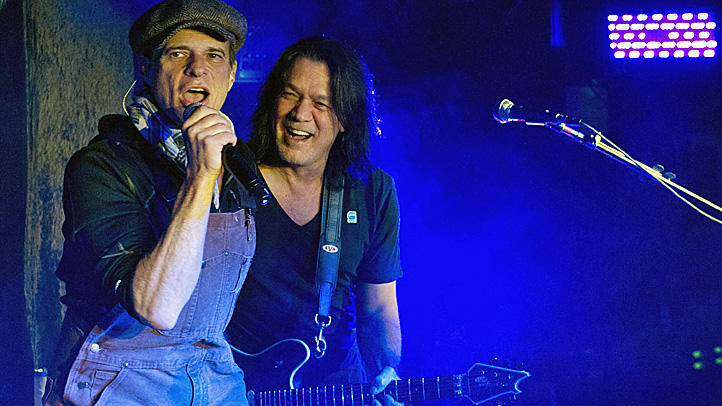 So, you didn't get to see Van Halen at the 250-person capacity Cafe Wha? last week. Bummer. By all accounts David Lee Roth's banter game with the "naked, sweaty eyes" of the crowd was in fine form.
But don't be jealous, as you will soon get to see Van Halen in their natural habitat, the arena, soon.
The more-or-less reunited (wither Michael Anthony?) heavy metal legends will play Madison Square Garden on Feb. 28 and March 1. Tickets go on sale Jan. 14.
As is often the way of these things, VIP perks like premium seats and exclusive merch for the MSG dates will be available through VIP Nation.
But, as Roth would say in his best carnival barker voice, that's not all! The band also announced Thursday night that A Different Kind of Truth, their first album of original material since 1997's Van Halen III, will be released via Interscope Records on Feb 7.
The first single and video "Tattoo" will be out this Tuesday. Can Eddie Van Halen still double-tap at breakneck speed? Stay tuned!