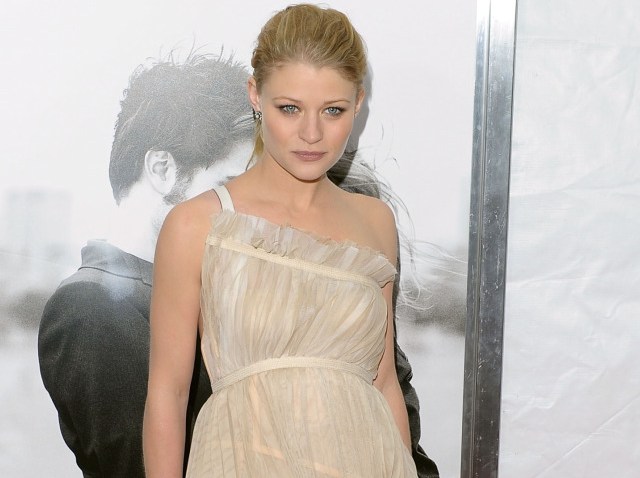 We appreciate that Emilie de Ravin was trying to incorporate several trends here on the red carpet for the "Remember Me" premiere -- asymmetrical shoulder, a nice neutral hue -- but in execution Ravin might be taking her "Lost" persona to heart.
The neckline, we'll admit, has an allure to it, and we always like feminine, almost ballet-inspired looks -- but with Ms. de Ravin's pale skin and blond hair, the whole look feels really washed out, especially paired with equally washed-out sandals. C'mon! This is your big screen moment! Robert Pattison is involved! Let's have some color!
Secondarily, the bunching in the skirt is cool but not really all that flattering, and overall the whole look starts to feel like a department store version of Naomi Watts' almost universally panned shredded, beige Givenchy gown at the 2006 Oscars. This is where, we fear, the "Lost" fixation comes in -- poor Emilie looks like she fashioned the dress out of scraps of sail she rescued at sea. Or maybe we're reading too much into it.