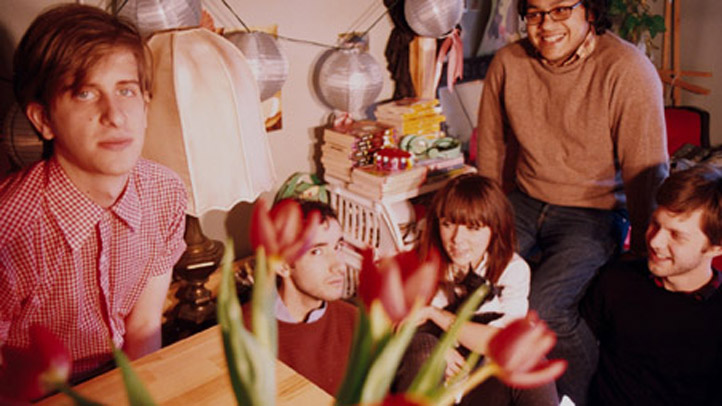 There's always something surreal about Twin Sister.
I don't know if it's the venues I've seen them in that twist reality a little -- in McCarren Park opening for "Ferris Bueller's Day Off" for example -- or just the band's general ghostly air.
But there's definitely an otherworldly vibe about everything the quintet does. Case in point: their debut LP for Domino, due late next month, is called In Heaven (you can preorder now) and all signs are pointing to a solid, vaporous pop record.
Just take a look at what I mean.
Here's Twin Sister inside a Brooklyn apartment, having moved the performance down from the rainy roof. It's cramped enough to force band members to play in separate rooms, and frontlady Andrea Estella to stand on a couch (I think).
But it's also got that happily haunted vibe the cultivate that's really starting to grow on me. Check out this Ian Perlman filmed clip.
Twin Sister doesn't play New York again until Sept. 29, just a couple days after the official release of In Heaven.