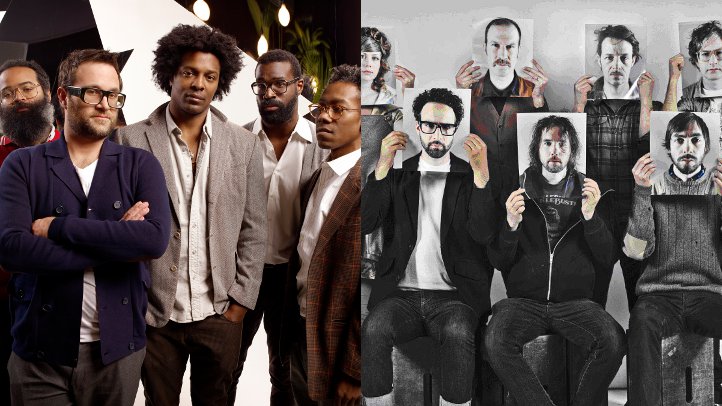 September in the city can be a particularly glorious time of year. The sweaty summer days begin to grow distant in our collective rearview mirrors as the seasons change and New York gets ready to embrace fall with open arms.
The weekend trips to the Hamptons and the Catskills become less frequent, but only because the city becomes more bearable. It calls out to New Yorkers in an effort to remind us how much we love all that its sweat-drenched streets have to offer.
Fall in New York is the ideal time of year for a summer concert, and while Sept. 8 is not technically considered a fall date, it's close enough to get us extremely excited about the potential to chill outside at the Williamsburg Waterfront for a co-bill of epic proportions.
Hometown heroes TV On the Radio are teaming up with Canadian indie rock titans Broken Social Scene for a short run of late summer shows that includes a stop at the expansive Williamsburg Waterfront in Brooklyn. The show is the only New York show on both bands' schedules, and as it appears now, will be their last area performances in 2011.
Tickets are currently available via Ticketmaster. We recommend you pick up a pair, find someone you want to spend the day with, grab a couple local beers and enjoy the changing of the seasonal guard with the New York City sunset at your back.