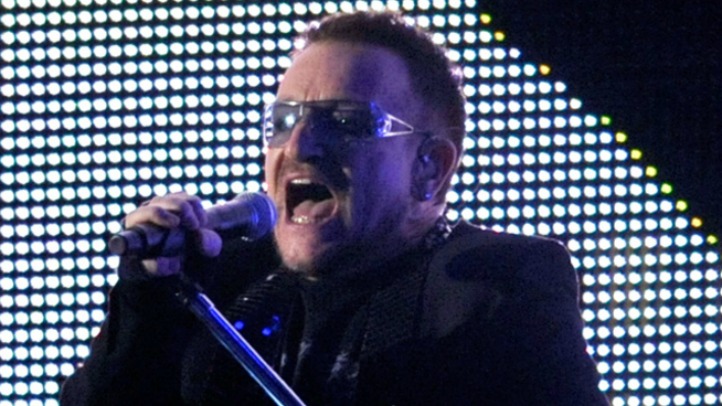 Just when you thought Bono had done all he could possibly do to save the people of earth, he gets his band to team up with StubHub to trade tickets for shoes.

So if you want to put your best foot forward and potentially score some free tickets when U2 hits the Meadowlands, mark July 20 on your calendar.

That's right folks, Bono along with the rest of his U2 bandmates will participate in StubHub's Take Off Your Boots campaign that aims to make massive donations to Soles4Souls which is a charity that collects and distributes shoes to those in need.

So what could get you to part with those barely worn skate shoes or those size-too-small Converse? A pair of tickets to a U2 concert in your city is a pretty solid reason; to say nothing of the great feeling anyone gets when helping those in need.

Participants in cities like Los Angeles, Miami, Philadelphia and New York can trade a pair of gently used shoes for a pair of tickets to the U2 360 Tour happening this summer.

On July 20, the Take Off Your Boots campaign will pull into the StubHub Last Minute Services Store on 40th and Broadway from 11am to 2pm. The offer is good while supplies last. There they will trade U2 fans a pair of tickets for the show later that evening at the Meadowlands where local indie band Interpol will play in support.

So dig deep into that closet, find an old pair of trainers you never really wore and pop into midtown on July 20 to score yourself a pair of free U2 tickets.