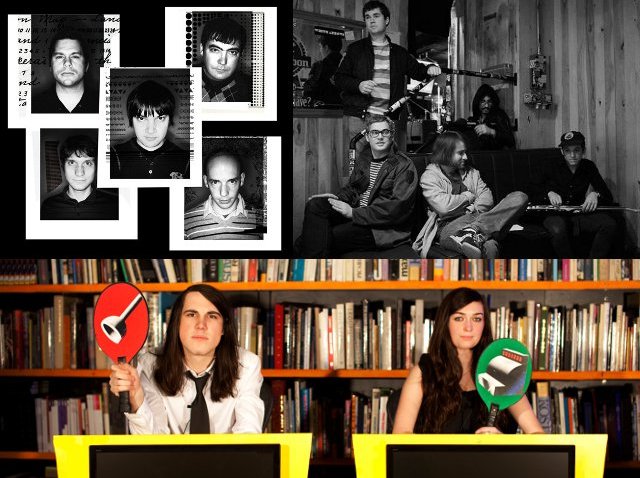 As the holiday season begins to gain distance in our rear view mirrors, it is time to get back to business as usual and for most music fans that means getting back on the concert circuit. With that in mind, here are a couple of the 2011's first touring updates for a few of my favorite indie artists.
The biggest announcement is the teaming up of …And You Will Know Us by the Trail of Dead and Surfer Blood for a 13 date run. The tour kicks off at New York's Bowery Ballroom on April 29 then has the bands weaving through Canada, the Midwest and back up the East Coast before culminating at Brooklyn Bowl on May 13. There is no news on when tickets will be on sale for the New York gigs, but don't sleep on them as it should be a hot ticket.
The tour will be New York's first chance to see Trail of Dead perform their new album Tao of the Dead which is scheduled to drop on February 8 via their label Richter Scale Records. In a conversation with Spin Magazine, Trail of Dead's always ambitious lead singer Conrad Keeley explained that the record is more of an opus akin to his childhood influences of artists like Pink Floyd and Rush. The Spin article also contains a stream of "Summer of All Dead Souls" from their upcoming release.
In other tour news, the Brooklyn-based, Pitchfork approved Cults are planning a massive North America string of dates that has them performing at the Knitting Factory on May 30 and Mercury Lounge on May 31. The band recently signed with Columbia and is working on their debut record with Shane Stoneback who produced other New York bands like Sleigh Bells and Vampire Weekend. The album is slated for a May release, but one never can tell when the majors get involved. Check out the sweet video for the track "Oh My God" that Cults made in conjunction with Adult Swim.