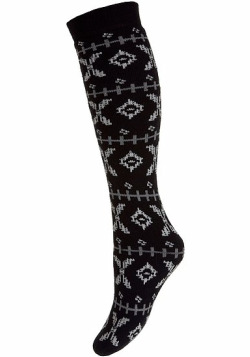 As frigidity sets in, Topshop gets set to present its SNO collection of parkas, hoodies, goggles, sunglasses, scarves, hats, socks, thermals, pants and a big, cozy onesie.
The understated collection is dominated mostly by a black-white-gray palette in its thermal and weather-proof gear, intermixing Nordic prints with sleek styles. The stuff's legit performance-wise, protecting against wind and water, with heavy duty hardware and rubberized zippers.
We're pleased to have a new fashionable snow bunny selection beyond the perfectly functional, albeit a bit ubiquitous black-accented color blocks.