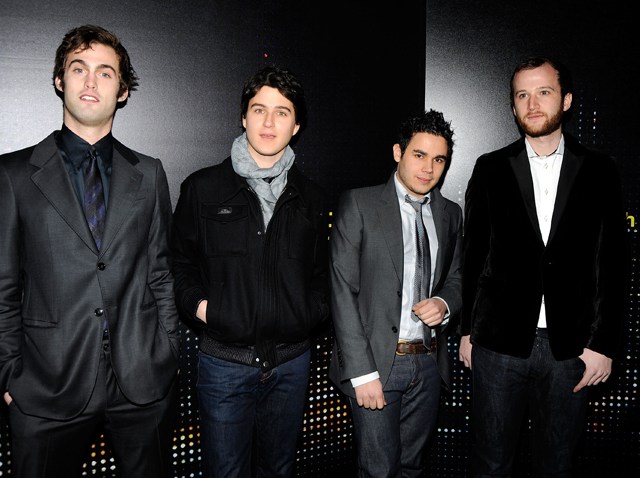 Here are the first five of my Top 10 Musical Moments from 2010. Come back on Monday to see the rest!
10. Lucero @ Governors Island: The entire summer series at Governors Island was full of highlights including Yeasayer, Passion Pit, Morning Benders and Neon Indian, but my favorite performance came courtesy of Lucero. Maybe it was the rough voice of Ben Nichols or the 12 pack of Tecate I shotgunned, but there was something in the air that evening that made it magic. Also, I got punched in the face and escorted off the island which made for a pretty good water cooler story.
9. The Creators Project @ Milk Studios: We all know VICE throws crazy parties. We also know they can sometimes be a clusterf*ck, but they nailed The Creators Project. The all day event included watching World Cup soccer on a big screen, seeing performances by Interpol, The Rapture, Neon Indian and MIA and hanging out on a beautiful terrace overlooking the Hudson with some of my best friends. The highlight of the evening was a ruckus performance by Brooklyn's Sleigh Bells in a dark, sweaty, cramped room that pumped the emotion of seeing something momentous.
8. SPIN 25 Celebration: Kudos goes out to all the organizers of this week long event that featured larger than life shows by Smashing Pumpkins, Flaming Lips, The National and The Black Keys at Terminal 5 and Spiritualized at Radio City Music Hall. The well produced shows were a testament to all the love and attention SPIN continuously provides the indie world. It was a great way to celebrate one of the last standing prized fighters in the publishing game.
7. Lollapalooza After Parties @ George's Cocktail Lounge: You've probably never heard of this downtown Chicago dive, so imagine Mars Bar except it's also a package store and at the end of each festival day New York's brightest and most derelict would file into this watering hole for Tom Petty jukebox sing-a-longs, hobo drum circles lead by Deer Tick, illicit drug offers, shotguns with Frightened Rabbit and other fond yet faded memories. If asked, my NYC cohorts would agree, George's needs to franchise and move to the East Village; we need to bring back old New York.
6. Vampire Weekend Hits #1 & Sells Out Radio City: I couldn't be happy for these upstanding gentlemen. Vampire Weekend had a heck of a ride in 2010 and I'm proud to say that in less than three years they went from support slots at the Mercury Lounge to a sold out three-night stand at the world's most recognizable theater. Oh, and just for good measure, they made an outstanding sophomore record - Contra - that hit #1 on the Billboard charts. Bravo!