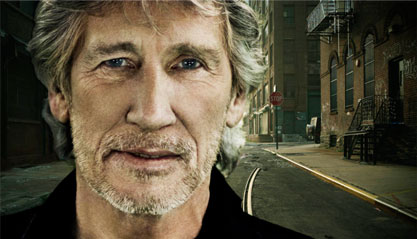 According to Roger Waters, the seed of his concert megaproduction of The Wall, based on seminal Pink Floyd LP/movie was planted when he came across a quote of his from more than two decades ago:

"Will the technologies of communication in our culture, serve to enlighten us and help us to understand one another better, or will they deceive us and keep us apart?"

Will the event—with three dates at MSG, 10/5 and 6, and 11/6--answer the question? Doubtful. But it'll likely be one hell of a show. Roger Waters: The Wall Live, 8PM.
Critics have nicely cottoned to

Pete Yorn's new self-titled CD, produced by Frank Black of The Pixies (check out his cover of Gram Parsons' Wheels, among other gems). He'll be no doubt riding that good feeling at his

Bowery Ballroom show tonight (no word of any ScarJo cameos, but a girl can dream).

8PM

.




For our money, Macy Gray—who we still kind of can't believe went on Dancing With the Stars last year—still has one of the most captivating voices in R&B, on soulful display on her most recent album The Sellout. She's known to deliver terrific live performances, too; her first NYC date in a while happens tonight at the

Gramercy Theatre

,

7PM

.
Got a tip? Email Elizabeth.