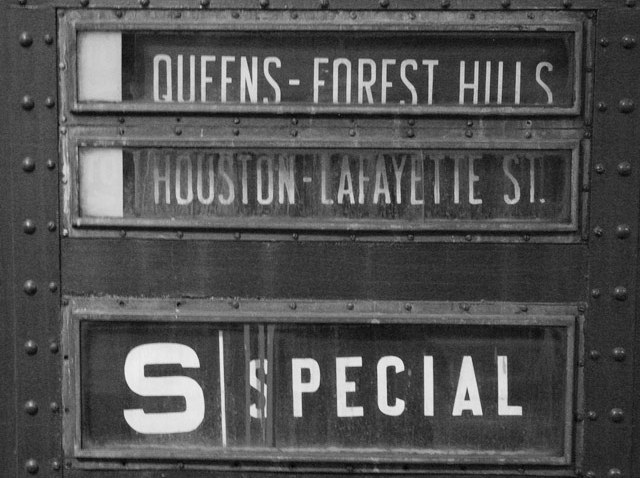 While we appreciate the relative safety that makes it possible to take subway generally without incident at 1AM, we can't deny feeling a certain twinge of nostalgia for the seamy New York City of the 1970s – the littered streets of "Taxi Driver", the busted neon Times Square marquees hungover from the fifties.
Tonight, 92YTribeca will screen a program of 16mm shorts from the NY Public Library Archive titled New York on Film in the 1970s, which portray just that. From "Bowery Men's Shelter", a portrait of alcoholics, drug addicts and ex-mental patients at a shelter on East 3rd Street, to "Coney Island", an ode to the seaside mecca made by two teenagers in 1973, to "Huberts", a nostalgic look at Hubert's Flea Circus and Museum (!) on West 42nd Street, these shorts promise to be long on nostalgia, for better or worse.
The fact that what is now probably Chevy's or the M&M Store used to be a flea circus pretty much makes our soul cry.
Details
New York on Film in the 1970s
Wednesday November 18, 6:30PM
92YTribeca, 200 Hudson Street, 212-601-1000
Free
More details at 92Y.org
Copyright FREEL - NBC Local Media