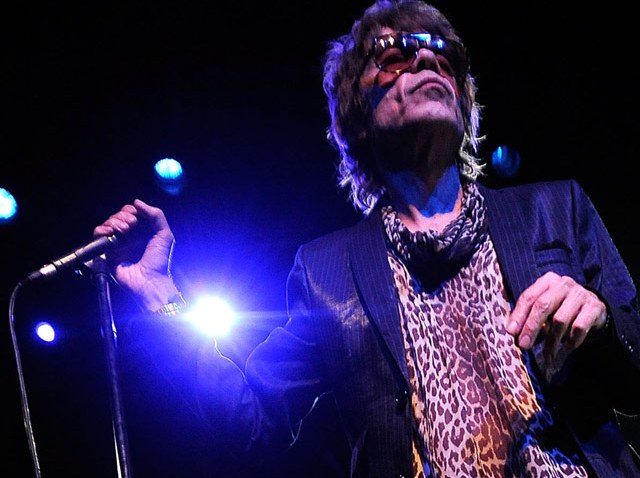 Has anyone been busier reinventing himself over the last few decades than David Johansen? He's rocked with the New York Dolls (both old and new), gone solo with the David Johansen Band, crooned R&B chestnuts as the be-pompadoured Buster Poindexter, and even gone off the deep end with the Harry Smiths.
Tonight, while there'll be a little bit of all of those guises on stage at City Winery, expect the spotlight to be on Johansen, singer-songwriter, period. This is how the man himself describes it:
"I've been wanting to sing a bunch of songs that I don't normally get the opportunity to sing in a loud and fast Dolls show. As much as I love that, I also like to explore the more soulful side of singing, with some really great musicians, I'll be singing songs from throughout my career and maybe some songs that have inspired me in a mellow and intimate setting. It's gonna be very musical and beautiful."
Of course, you have to imagine the above spoken in a voice so gravelly, it sounds like it came from a throat dragged across all five boroughs hitched to the back of a cab.
Details
An Evening With David Johansen
Wednesday December 30, 9PM
City Winery, 155 Varick Street; 212-608-0555
$25
Much more information and tickets here
Copyright FREEL - NBC Local Media