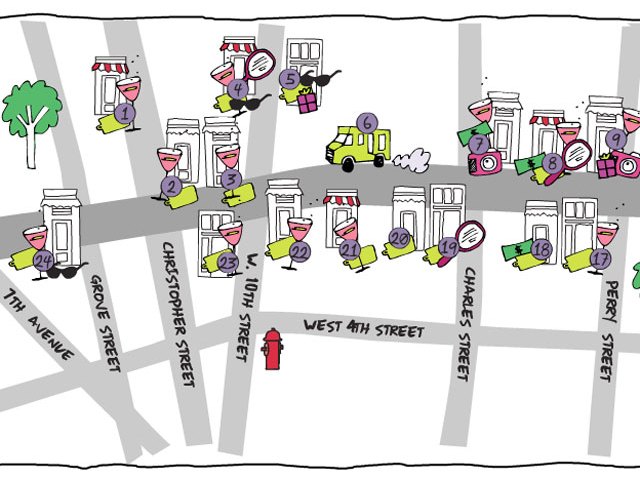 Shopping bible Lucky Magazine is putting together its own little Fashion's Night Out Thursday evening from 6-9PM, complete with discounts, gift bags, cocktails, and more.
The event will center on Bleecker Street, between 7th Avenue and Hudson, which is the home of shops like Alexis Bittar, Cynthia Rowley, Intermix, and of course, the various Marc Jacobs stores. Some shops are offering some pretty stupendous discounts (30 percent off at Steve by Steve Madden, for example), and we're also happy to report that some off-Bleecker shops like Castor & Pollux (an eternally cool boutique on West 10th) are joining in the action as well.
Oh, did we mention the Van Leeuwen ice cream truck will be there giving out free sweets? That'll provide Magnolia Bakery (also on Bleecker) with some stiff competition, if the ladies can tear themselves away from shopping long enough to grab a snack.
Check out the complete break-down of participating stores and discounts at crawl.luckymag.com.