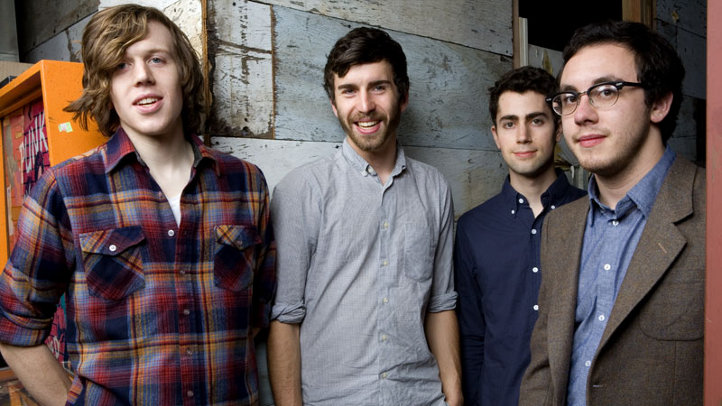 Despite what your parents might believe, not all indie rock bands are slackers and Tokyo Police Club is out to prove it with their "Ten Songs, Ten Hours, Ten Days, Ten Years" project.
Beginning last Tuesday, the Toronto based four-piece has moved into the Red Bull Studio in Los Angeles for 10 days of recording some of their favorite songs of the last decade.
Tokyo Police Club premiered the project with a cover of Moby's "Southside" that featured vocals from fellow Canadian Morgan Kibby of M83 and yesterday they unleashed their cover of Jimmy Eat World's "Sweetness" that featured a vocal assist by Michael Angelakos of Passion Pit.
On Friday the band released their 2003 selection for the project which is "Under Control" by New York City's prodigal sons The Strokes. When asked about the cover, keyboardist Graham Wright had this to say:
"So when we decided to record a bunch of covers, The Strokes were a natural fit. So natural, in fact, that it seemed like a bit of a waste of everyone's time to just go and play the song like it already sounds. So, being four white Canadian dudes, we naturally thought it would be fun to try a kind of reggae feel. I have no idea if the song ended up sounding like reggae at all, but I do like it very much. We recorded it after spending the morning attempting to surf."
Check out Tokyo Police Club's version of "Under Control" and follow them on Facebook for daily updates regarding this project.
Under Control by TokyoPoliceClub
If you are wondering, the band announced Friday that they will spend the day recording Kelly Clarkson's smash hit "Since You've Been Gone."
We're listening.