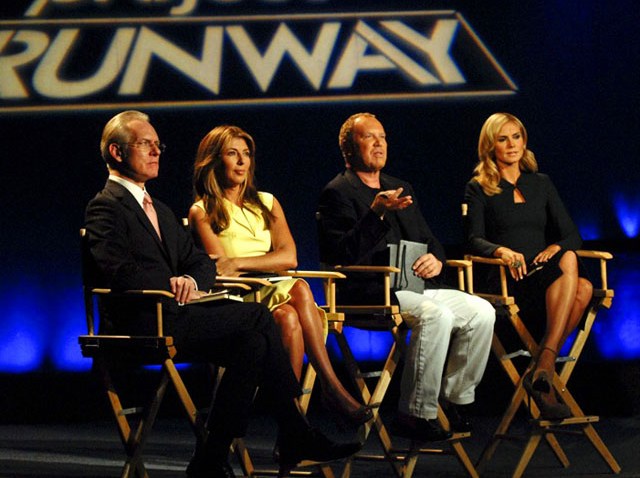 The new season of "Project Runway" debuts Thursday, but locals can start celebrating early this Wednesday when the hosts of the show join forces on 39th and 7th Avenue as "Fashion Avenue" is temporarily renamed "Project Runway Avenue."
To top off the street-naming, NYC & Company will also issue a proclamation declaring Wednesday, January 13th as "Project Runway Day." The (maybe slightly over-the-top) move is meant to highlight the show's contributions to the city's fashion industry -- from encouraging designers to pursue their dreams to showing the ins and outs of wrangling fabrics and such in the bustling Garment District.
Of course, the whole thing is a little weird since the show relocated to Los Angeles last season, but no matter -- the series is back where it belongs, and we couldn't be more excited about the premiere.
To get a glimpse at your favorite "Runway" stars up close, Tim Gunn, Nina Garcia, and Michael Kors will all appear on 39th and 7th Avenue at 11:30AM on Wedneday.