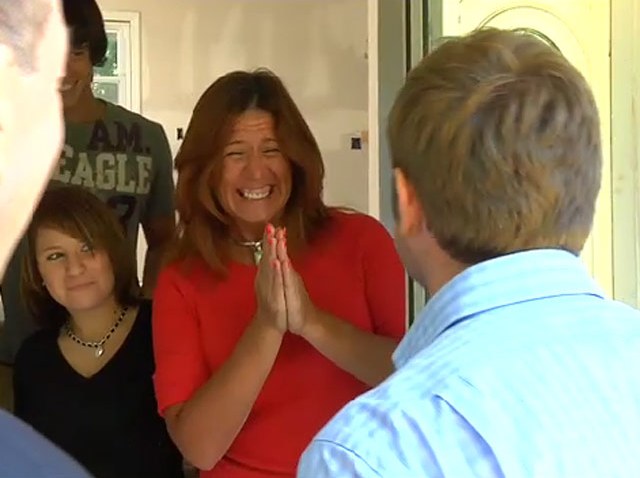 A Parsippany, N.J. family hit by tragedy is about to have a very happy holiday indeed, thanks to home improvement guru George Oliphant and interior designer Christopher Hyland: For a special episode of LXTV's "Open House - To the Rescue" airing on Sunday, December 20, the pair enlisted the show's team and more than 20 local businesses to fully restore the family home devastated by a fire nearly a year ago.
Single mother-of-two Laurie O'Hara wrote to Oliphant in the months after the fire tore through the home, wondering if it might qualify for an "OpenHouse" To the Rescue segment to help out with a restoration project that was taking its toll on a family already shaken by the ordeal. Little did she know that once Oliphant and Hyland heard her story and saw the house, they drew up plans on a much larger scale: In addition to a partial rebuild, the six-room raised ranch has been kitted out with luxe interior design elements and architectural detail. This Sunday, watch as the O'Haras are presented with their new home. Expect this to be a three-hankie reveal, people -- here's a preview.
"Open House - To the Rescue" airs Sunday, December 20 at 8:30AM on WNBC.
Copyright FREEL - NBC Local Media