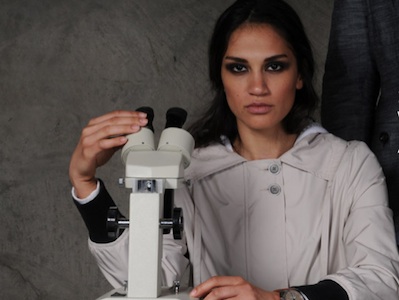 Having netted roughly $345 million from the $1.6 billion sale of YouTube to Google in 2006, co-founder Chad Hurley is poised to make constructive use of his creative down time with a newly-launched clothing line, Hlaska.
Unlikely as the venture may seem to outsiders, WWD reports that the Silicon Valley mogul is already planning to expand the line, which launched with menswear last year, into womenswear.
Hurley, who has a major in graphics and minors in printmaking and small sculpture, is channeling his strong sense of visual design into the new women's goods—which launch in stores April 16, and online April 18—including handbags, jackets, cardigans, and hoodies. For men, Hlaska also produces laptop bags—which actually pre-date Hurley's work on YouTube—jackets, dress shirts, pants, and watches. The lines retail between $115-$950.
According to the report, Hurley employs a group of apparel and industrial designers to conceive styles for young executives looking to infuse casual style into boardroom-appropriate wardrobes. Hurley has the ear of his friend, Mark Ecko, and has also gotten advice from Tory Burch and Donna Karan.
For those who still may scratch their heads over the thought of one individual conquering such divergent fields, Hurley explains: "I look at building business as a creative process that I enjoy. It would be quite a boring life if you pursued opportunities you already understood."