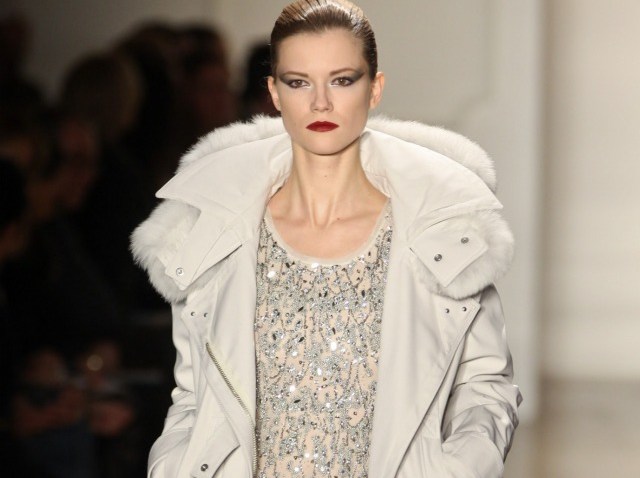 Back in January, after seven weeks of pre-fall previewing, WWD threw up its arms in exasperation over the mutation of the fashion calendar, asking: "Will 2011 be the year that the industry gets its pre-collection (as in pre-fall and resort) act together, preferably in the form of a proper schedule that spans no longer than three weeks?"
Now, as we gear up to embark on resort season—traditionally, warm-weather options that hit stores in November, though today—the answer to that question is most likely, no. As it happens, young designers like Joseph Altuzarra, Prabal Gurung and Alexa Adams and Flora Gill of Ohne Titel, are all debuting various between-season collections this year, according to WWD.
As designer Joseph Altuzarra told WWD, quite pointedly:
"Retailers allocate bigger budgets to pre-collections. This will stabilize our cash flow and keep on growing the company in an organic way instead of trying to triple our show collections or something."
Bottom line: Despite the overall consensus that industry insiders and the shopping populace at large are feeling confused by the off-kilter schedule of store floors and collection debuts, it turns out retail is responding to it quite strongly.
In the same report, Bensoni announced a new capsule collection of party dresses up to $500, exclusively for Barneys. "We wanted to create a niche for what is needed in their stores," said designer Sonia Yoon, "and Barneys told us our party dresses do really well."