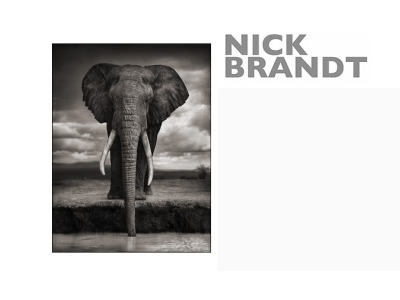 Renowned photographer Nick Brandt commands from $10,000 to more than $65,000 a pop for his prints depicting African wildlife, so when his images allegedly popped up unauthorized on Zara's $39.90 dresses, he sued for copyright infringement, according to WWD.
Reps from Zara didn't comment for WWD's scoop, in which the artist explains that the use of the images -- one of a lioness and one of an elephant -- demeans the value of his work in the market. As such, the photographer is seeking an evaluation of the profits made on products bearing his images for damages, as well as a motion to prohibit further unauthorized usage.
We couldn't find any recent examples of the alleged copyright infringement, though it's also possible that Zara has already removed the supposedly offending images in advance of Brandt's suit.