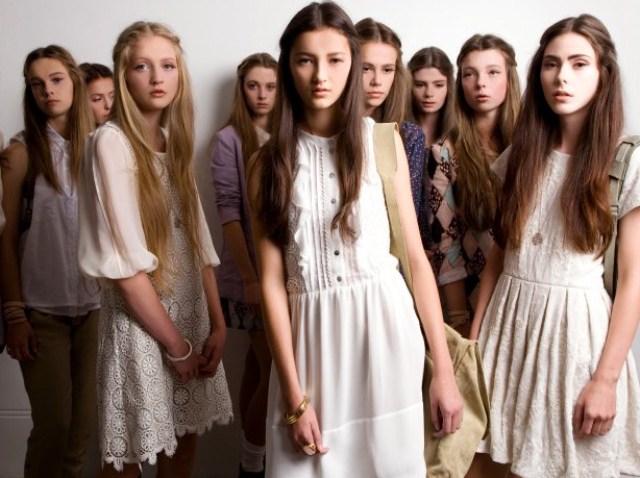 Nobody whips up effortless summer style like New Zealand designers Rachel Easting and Anjali Stewart of Twenty-Seven Names. Oft-described as having a "public school aesthetic," the down under label consists of casual streetwear pieces designed for the young and young-at-heart.
Their flirty new summer collection falls somewhere between Laura Engels Wilder and Alicia Silverstone circa 1993, with gauzy prairie dresses, lacey crop tops and floral-print pleated shorts (styled, all, with bobby socks and hiking boots). Rounding out the collection are lilac crochet swimsuits, sheer chiffon cocktail dresses, and a series of tees printed with art credits (e.g. "Jenny Holzer, American, born 1950. Gift of the artist, 1988" -- you get the idea). Should you be seeking light summer outerwear, we're digging the light linen blazers and colored denim jackets.
The new collection won't hit Stateside until August, but in the meantime, you can shop the current collections online at General Cucumber and Bespoke Boutique.