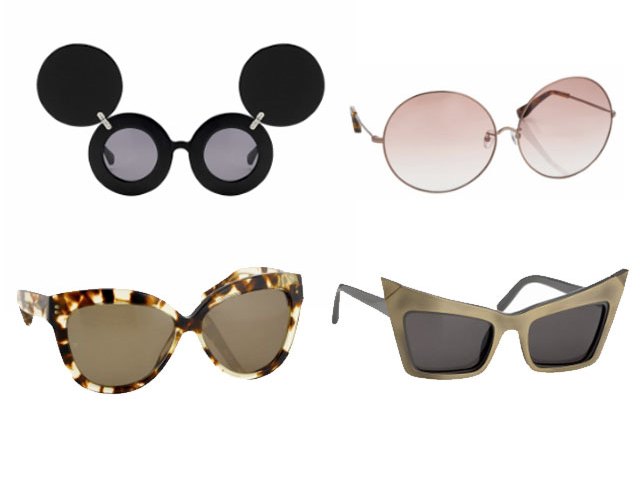 Linda Farrow literally is the designer's designer when it comes to sunglasses -- the British-based eyewear company creates frames for the likes of everyone from Alexander Wang to Jeremy Scott (in addition to her chic eponymous line). Now, the massive collection of Linda Farrow originals are all available for purchase from the comfort of your own couch.
Farrow's recently-launched e-commerce site reads like a catalogue of buzz-worthy designers, and honestly, it's fun just to troll through the selection to see how each talent's aesthetic corresponds to a collection of winning shades. Matthew Williamson's glasses have the tropical vibe you'd expect, with a hint of color, Jeremy Scott's are over-the-top and playful (from a Mickey Mouse-inspired pair of flip-tops to '80s-Gaga wrap-arounds), and yes, Alexander Wang's sought-after extreme cat-eye glasses are also here.
The massive archive of the label's brand-name frames, overall, feels more vintage-inspired, and runs the gamut from '50s-inspired tortoiseshell cat-eye classes to oversize octagonal glasses.
Shop Linda Farrow online: lindafarrow.co.uk