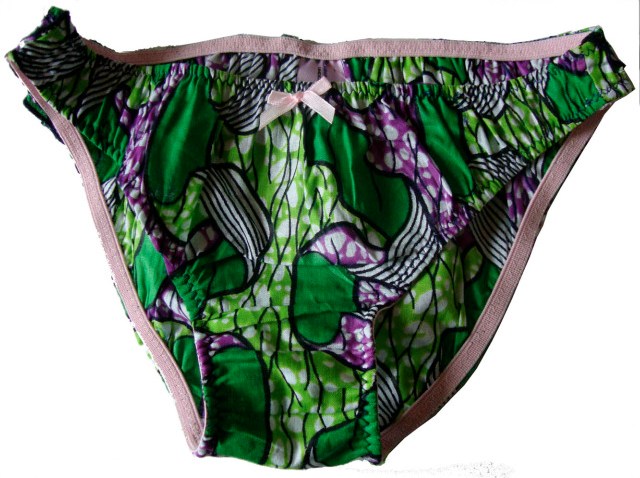 On a recent visit to the newly-installed Hester Street Fair, we fell hard for Jemima Jackman's ruffled boho-print underthings.
Made in New York by Jemima Biscombe (Jackman is her grandmother's surname), the local designer's vibrant and kaleidoscopic cotton knickers already have quite a following thanks to her online shop. Take your pick from the colorful range of scalloped-edge thongs, or snag a pair of beachy briefs, featuring an adorable ruffle along the back ($15 each or 3 for $30).
They're simply too cute to be kept out of sight.
Available at the Hester Street Market, Saturday and Sunday.