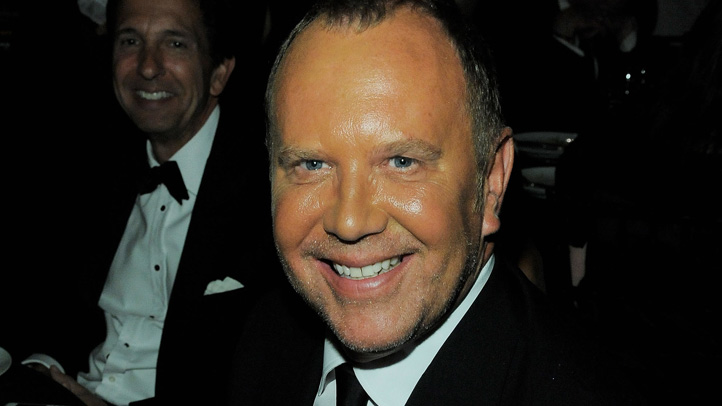 Among the many couples who have taken advantage of the city's recent move to allow gay marriage are some of the city's top fashion players.
Just weeks after New York passed the new marriage law, famed designer Arnold Scaasi married his partner of 50 years, Parker Ladd, at long last. Now, two other fashion heavyweights have announced their plans to marry: Michael Kors and longtime boyfriend Lance LePere got their marriage license on Tuesday, and Brian Atwood recently tweeted a picture of him and his partner, Dr. Jake Deutsch, sporting matching rings with the caption, "Just engaged" yesterday. (Bonus: It was actually Atwood's birthday.)
For their wedding, Page Six reports that Scaasi and Ladd gathered their bold-face-name friends at Le Cirque, with a dinner party that included Tory Burch, Iris Love, Conrad Black and Martha Stewart, and was photographed by Bill Cunningham and Patrick McMullan. Kors, on the other hand, seems to have more low-key plans, according to WWD:
"Lance and I are very excited to finally be able to have the opportunity to marry in our home state after many years together," said Kors. "We have no plans for a major party, but we will be getting married privately."
If three makes a trend, we'd wager these high-profile nuptials are paving the way for many more fashion-forward weddings to come.