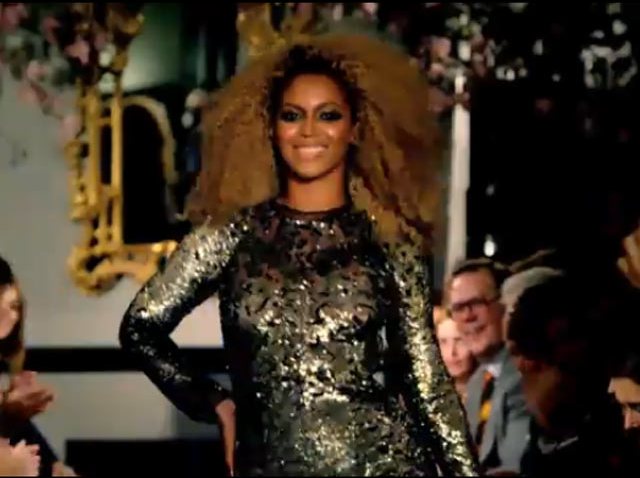 Tom Ford did a remarkable job keeping his Spring 2011 womenswear collection closed to prying eyes on the Web (the first real images of the collection were actually in print magazines), but a new video has now hit the Web that displays the show in all its maximalist glory.
With all the confidentiality agreements and "no-cameras" rule for those in attendance, it's intriguing that, four months later, video footage has been uploaded by a slew of different users on YouTube. The video apparently was initially posted on Tom Ford's site on January 1, but was since been replaced by a "coming soon" ticker. Some snafus in the planned website re-launch, perhaps?
No matter the circumstances, the video is everything we wish fashion shows could be: Set to a soundtrack of Karen Elson's "Pretty Babies," the video is packed with close-up shots of giddy editors, a roving Terry Richardson snapping the show and Beyonce, Julianne Moore, Rita Wilson, Marissa Berenson, Daphne Guinness and the others hamming it up on the runway as Mr. Ford narrates.