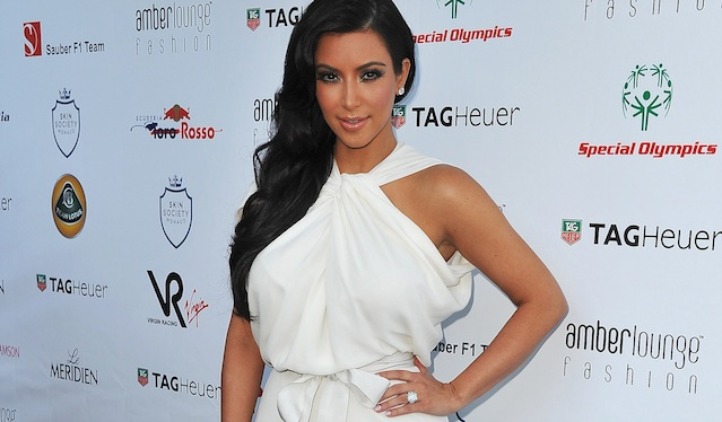 If anyone was convinced the buzz surrounding Kim Kardashian's wedding dress would reach Kate Middleton levels, they may be disappointed in her ability to keep a secret.
While recent high-profile brides like Kate Middleton and Chelsea Clinton chose to keep their dress designers' a secret until the wedding day, Kardashian has decided to go a different route. E! reported that designer Vera Wang had landed the coveted gig of designing Kardashian's gown, and the designer said that she and the starlet "often spoke of creating a fantasy wedding gown,"
Kardashian herself then took to her personal blog to give her reasons for choosing Wang:
"I am so excited to reveal that Vera Wang is my wedding dress designer. Vera has been a close family friend for a long time and we had talked about this moment for years, so when it came to picking my wedding dress designer she was the first person I thought of. No one designs gowns the way she does! I know that Vera can make my dream come true and create the most perfect gown for my special day."
It's not a surprising choice considering Kardashian was spotted (and photographed) visiting the designer's atelier back in June, while sister Khloe commissioned Wang for her 2009 wedding, talking on her own television show about the family's longtime relationship with the designer.
Those eager for more details on the dress itself will likely have to wait until August 20 for the big day.