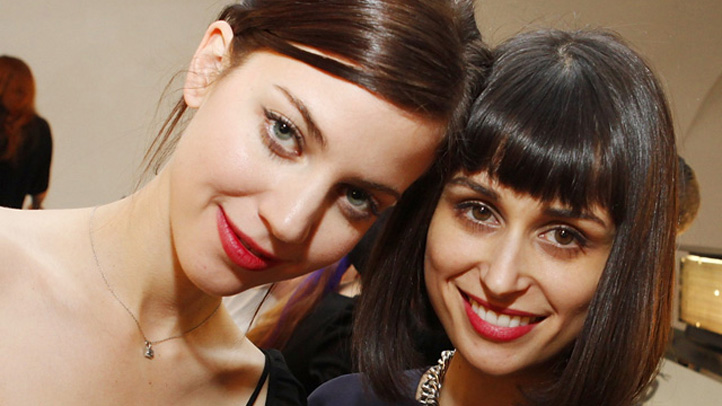 In the wake of the announcement that cult designer label Vena Cava -- headed up by Sophie Buhai and Lisa Mayock -- now has new investors in the form of LF Stores, we reached out to the designers to see how the new partnership will affect the label going forward. Vena Cava has long been one of the most beloved of the city's "indie" community, a moniker that may shift as the label eyes expansion under the LF umbrella. But to hear Buhai and Mayock tell it, keeping the core essence of the brand intact is exactly what their new partners are interested in doing.
Even as Vena Cava entered in diffusion lines like Viva Vena and collaborations with Gap and others, the brand has really managed to keep its smaller, indie feel. How did that enter into discussions about a partnership with LF?
"Keeping the brand authentic and niche-feeling was a priority in partnering with a larger company. You see so many small brands get watered down and lose their hand once they get corporate support. We really loved that LF understood how important Vena Cava's indie feel was to the brand. From day one they were with us and our vision."
How long did the new partnership take to come together? Were there hints of it as a possibility late last year?
"It happened very fast considering these things usually take months and months. We both knew what we were looking for, so when we found each other it was immediate. Like meeting your soul mate!"
How will day-to-day life change for you guys with the new partnership?
"We are now able to have a presence on both coasts and expand our outreach. We also have a much bigger team helping us with the back-end logistics, development, production, and finances. This is huge because we can finally focus on the marketing, branding, design, and creative direction."
What are some of the new arenas you're the most excited to explore?
"We would love to do bags, shoes, and costume jewelry. We don't have to do too much too fast, but those are all things we see on the horizon when the time is right. For now, we are content to focus on the clothing and getting the product to its best potential."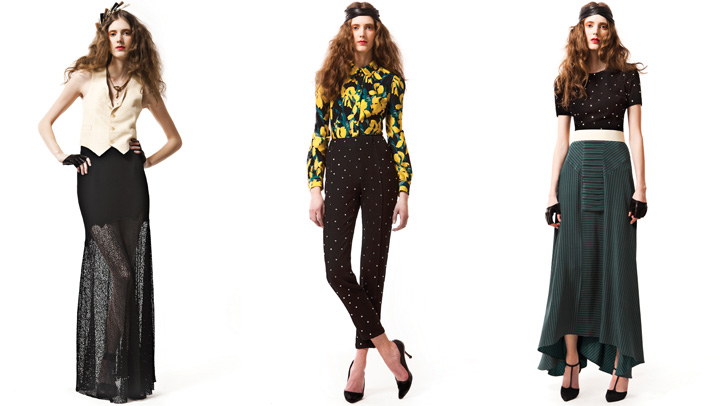 How did the fall collection come together in the midst of everything else you guys were negotiating?
"It was one of those fashion miracles -- it was amazing to have the support of LF because they came in midway and helped us produce the collection with their resources. There is no way we could have done it without them."
What were some of the visual inspirations behind the fall collection? Any favorite pieces?
"There is a picture of Faye Dunaway on the set of 'Chinatown' lounging by a pool with newspapers. She's wearing a silk robe with large shoulders and a tucked waist. She stares straight at the camera as if she's been to hell and back … and is at the top of her game. We loved the idea of that woman."