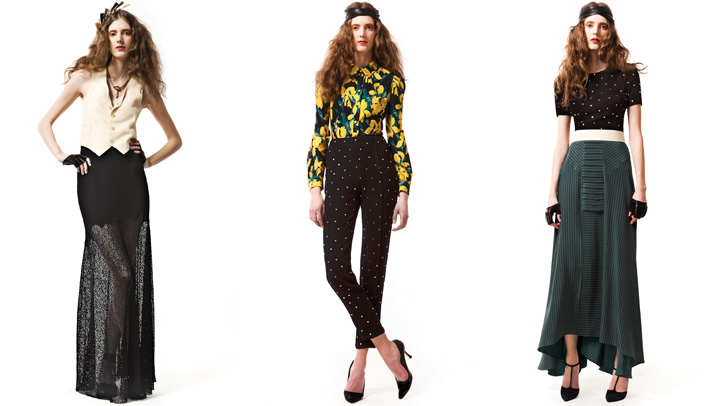 After months of speculation in the wake of rather worrisome reports on cult New York label Vena Cava's finances, it seems designers Lisa Mayock and Sophie Buhai are poised for a strong comeback, thanks to some new investors.
Today, Vena Cava announced a new, multi-year partnership with LF USA (the American subsidiary of Hong Kong-based company Li & Fung). The licensing agreement will allow Mayock and Buhai to maintain their creative vision for the brand, while also giving the brand a boost from LF USA's resources and retail relationships. A press release from the brand promises broader distribution and "additional product categories."
In a statement, Rick Darling, the president of LF USA, called the label "one of the most sought after young, emerging apparel brands in the industry," adding: "Lisa and Sophie's design sensibility and understanding of the millennial consumer are unique and we see tremendous opportunities to support their distinct design talent and extend the brand's influence into additional product categories."
The designers told WWD that Li & Fung has been extremely supportive of the label, even its "really far-out branding ideas," according to Buhai.
The designers also offered more insight into the duo's conversations about where to take Vena Cava in the wake of a rough ending to 2011:
"We just hit a point where we realized that in order to take [Vena Cava] where we wanted to take it in terms of our vision, we had to get some investment help," Buhai said. "We were in no way going to shut down Vena Cava, but realized that to keep running things, we needed to get some real support behind us. So we decided to take a little bit of time. We were just regrouping."
The fall collection, as it happens, was presented under the radar to certain buyers, so expect to see some new Vena Cava wares in Barneys come autumn (a few looks are pictured above), and Buhai even told WWD that the label has "ideas" for menswear and home categories, among other things.