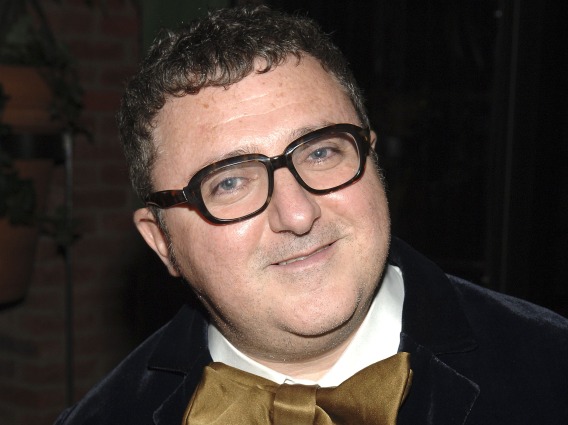 In a sea of Carla Bruni-Sarkozy's, Diane Kruger's, and Michelle Obama's, it's easy to lose track of the impeccably stylish everywoman. Like a princess of Denmark. Or, say, Nora Ephron.

A flip through Vanity Fair's 2010 International Best-Dressed List yields some unexpected – if no less sartorially deserving -- nominees. Photo-heavy glossies staples like Tory Burch and Georgina Chapman are in the same company as bow tie-loving (and way-less-photographed) Lanvin creative director Alber Elbaz (pictured above).
A slew of world royalty also make the cut, including the self-described "very hippie" Duchess of Alba, freelance costume designer H.H. Princess Mafalda of Hesse
, and Oscar-winning producer and writer, Italian Countess Marina Cicogna.
It seems, for every trend-blazing
Lady Gaga
or John Galliano, there's an cerebral, understater-type like Charlotte Gainsbourg or Christie Turlington—both Gyllenhaal siblings made the cut, as did Alec Baldwin.
In a possible explanation of why individuality seems to be scoring higher than in years past,
VF
special correspondent Amy Fine Collins,
stated this
about the likes of Lady Gaga making the list: "People who make the list are individuals ...They tend to be fashion leaders, not followers. They set the trends, not follow them."
Either way, it's the sort of eclectic style mix that's worth giving some thought—even if you're not a fan of Nora Ephron's turtlenecks.