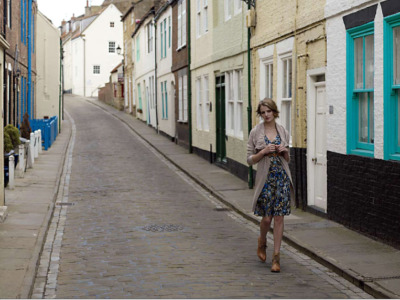 Armed with strong earnings, Urban Outfitters announced plans for expansion to new formats in 2011.
The retail chain finds itself in a position to open 35 new stores in 2011, WWD is reporting, which will include an accessories-only Anthropologie in Bethesday, Maryland, a Leifsdottir location being scouted in New York (confirming the rumors), and wedding locations most likely slated for either Texas, Nashville or Chicago. Internationally, a launch in Tokyo is imminent, as is expansion across the UK and Germany, and thereafter into France.
The accessories store will consist of 50-percent shoes and, based on the original shop's success, give way to another two or three similar locations. Leifsdottir is Anthropologie's capsule line with indie Finnish designer Johanna Uurasjarvi, whose dedicated boutique follows its stand-alone e-shop launched earlier this year, and will likely be steeped in the brand's pretty, dusty-antique vibe so appropriate to Anthro.
The Thread also reported the bridal line UO was contemplating in the wake of strong sales, so with word the brick-and-mortar is, indeed, happening, makes us think there will be an online home for the high-end, "heirloom" gowns in the meantime.