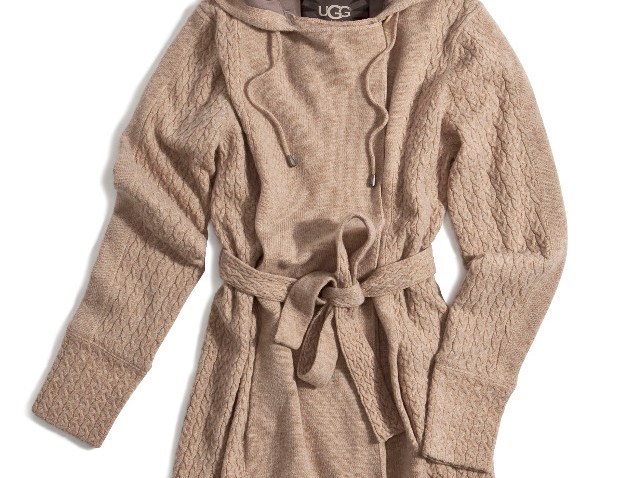 Last week we reported that the new Ugg store, slated to open October 28 on Madison Avenue, would also be selling its new line of knitwear alongside its ubiquitous trademark sheepskin boots.
Today WWD offered up some more details about the forthcoming collection which, in addition to the aforementioned Madison Avenue flagship, will be available at other Ugg retail stores, Neiman Marcus, and online in mid-September.
For women, the preliminary roll-out will include cashmere-wool tops in chunky, hand-knit cable, as well as sweater coats, ponchos, and zip-up sweaters with hoods lined in full grain shearling. Men can expect to see plenty of fisherman cable-knits in turtleneck and v-neck styles.
Capitalizing on the company's 35 percent increase in sales over the past year, the new line is a savvy move to diversify its goods and offer customers something more than just boots to cozy up in.