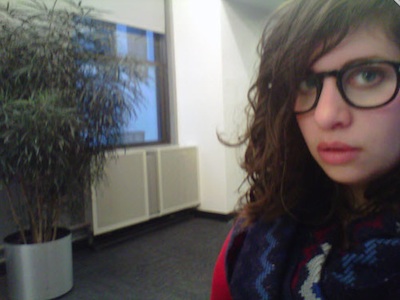 Photo-blog platform Tumblr is sending not one, not two, but 20 bloggers to New York Fashion Week next month, with complimentary airfare and accommodations, and an itinerary packed with events with designers, Fashionista reports.
Bloggers confirmed to attend thus far include What I Wore, Peace Love Chanel and SaraZucker.com. In addition to being granted special access to shows -- which have yet to be confirmed -- the participants will be attending the Independent Fashion Bloggers' Conference and the bloglovin awards.
The decision to dispatch the army of bloggers upon New York comes at the hands of Tumblr's new fashion director, Rich Tong. Tong co-founded the street-style site Weardrobe before selling it to Like.com in 2007 (Like.com has since been purchased by Google).
The move, of course, only further highlights the ever-expanding world of blogging, and especially how blogging platforms like Tumblr that make it easy to put an empasis on visuals have become hugely popular with the style set. On the other hand, the reception of bloggers within the fashion media fold has been mixed. Certainly, stars like Tavi, Susie Bubble and Bryan Boy (who reportedly raked in a six-figure salary last year) have become street style and front row stars of recent seasons, but the establishment is still wary. Fashion week founder Fern Mallis summed it up perfectly when we spoke to her last fall: "You don't just stampede the front row. You need to get known, you need to get the respect of the industry, and get their confidence."
Tumblr's medium certainly seems the right one to engage with Fashion Week, but it will be interesting to see how the move boosts the bloggers' visibility and "respect" quotient.