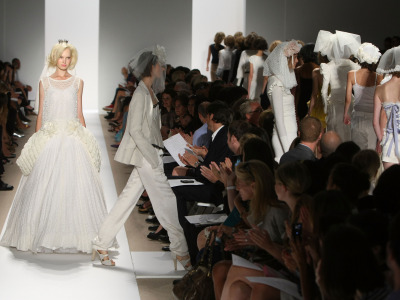 Following the news that Tuleh would not hold a fall 2010 runway show next week, information about poor financials continues to leak, painting a bleak picture of the brand's future, according to WWD.
Evidently, the company is no longer profitable and has not been meeting the needs of its creditors -- developments that are, unfortunately, not too extraordinary these days. At this stage, it appears as though Tuleh has a few options to stay afloat, from selling the company to opening new licensing deals to taking out loans.
Exact numbers for spring sales were not known, but backers have pulled out while continuing to assist with an amenable transition and lauding the efforts and talent of designer Bryan Bradley and his business partner, Marco Cattoretti. We're pulling for the brand, so we're hopeful they can shake out a meaninful solution that brings them back for Spring 2011!