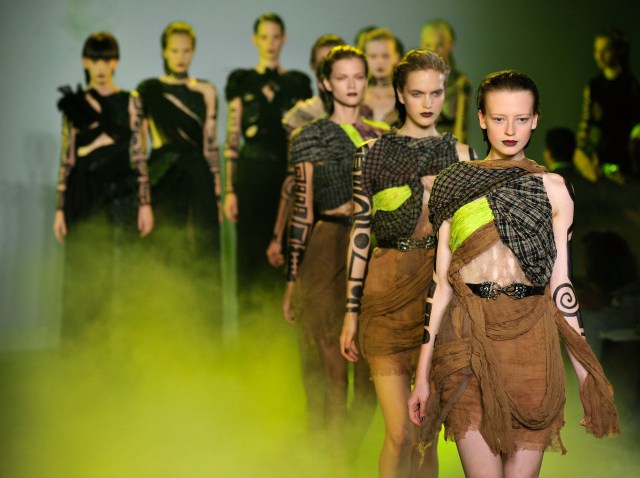 The details on tomorrow's much-anticipated Rodarte sample sale are out, but be forewarned: The sale is expensive, cash-only, and open only to those who've RSVP'ed.
One might need to make several trips to the ATM to pull out the kind of cash likely to be required to buy some of Rodarte's much-coveted goods, which will range from a mere $40 to a whopping $4,000. Gauging from last year's sale, we'd bet most items will be in the high-hundreds.
The sale will be open for two days, but only those who RSVP'ed to the sale will be admitted (details here), so if you haven't already made some efforts to get in, you might be out of luck. Of course, we'll report back tomorrow from the sale, so follow us on Twitter for the most of-the-instant word on the goods!
Rodarte Sale
38 West 39th Street, between 5th and 6th
Tuesday, 11:30AM-7PM; Wednesday, 9:30AM-7PM
Cash only, RSVP only