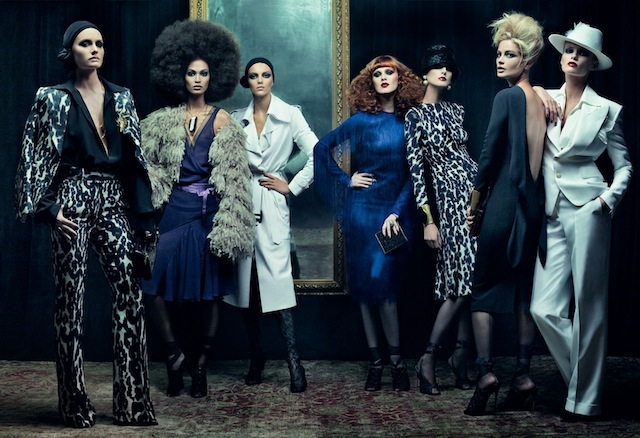 For his debut eponymous womenswear collection presentation in September, Tom Ford introduced a new, and, to some, unpopular format, by enforcing a non-disclosure agreement and banning cameras of any kind from the event.
It drove a different kind of frenzy, as media—particularly those of the "new" and online variety Ford seems to disdain—analyzed the move and salivated over any sneak peeks of the line (photographs and, ultimately, a video were revealed).
Now, Ford is holding tight, if not tighter, to his secretive mantra for the unveiling of his second fall 2011 collection. The designer has barred critics, and required attendees sign confidentiality agreements. The public will not get a preview; they will see the clothing only as it hits the sales floor this summer.
Admirably regulated, or maybe a wee bit much on Mr. Ford's part? On the one hand, he makes his points on focusing on the customer in favor of playing to the editorial powers and eschewing his role as an artist, but his customer base is so small and concentrated that, even when the garments do become available, the collection will essentially remain a distant form of art.
It's only the sophomore collection—the technical merits and general aesthetic of which we're guessing will be just as magnificent as everything Ford's ever done—so the process by which Ford wants to sell will still be a work in progress, presumably, depending on how well it works, and how he even wants it to work.